9others Rural Hertfordshire
Walk, talk & solve some challenges
On Wednesday 4th November I am hosting the first 'Coffee morning with 9others' in Radlett, Hertfordshire. If you want to escape London and fancy a morning in the countryside with your fellow entrepreneurs then please book in.
The idea for the coffee morning came from Fred. Fred caught the train up from London to Radlett, then we had coffee and went for a walk & talk. He said it was just terrific to get out of his flat in London, get some fresh air and see some proper countryside.
After having a very enjoyable and constructive coffee and chat, Fred and I thought it would be even better 9others-style with a few more people.
To join me in Radlett please book in below:
Wednesday 4th Nov, 9:00am-11:00am — Radlett (25 mins north of St Pancras) — details and sign up here.
Zoom with 9others
And of course the usual meals with 9others online are here for you too. It looks like we're in for a long winter but I'm pleased to say that the online meals with 9others have been a great way for entrepreneurs to connect and get fresh perspectives on their challenges.
To join Katie and me online please book in below:
At every 9others event each person shares a challenge and gets feedback from the group on how they might go about solving that challenge.
During this pandemic people have been as generous and helpful as ever, and many have joined from around the UK and Europe, from Asia and the USA.
I hope you can join us.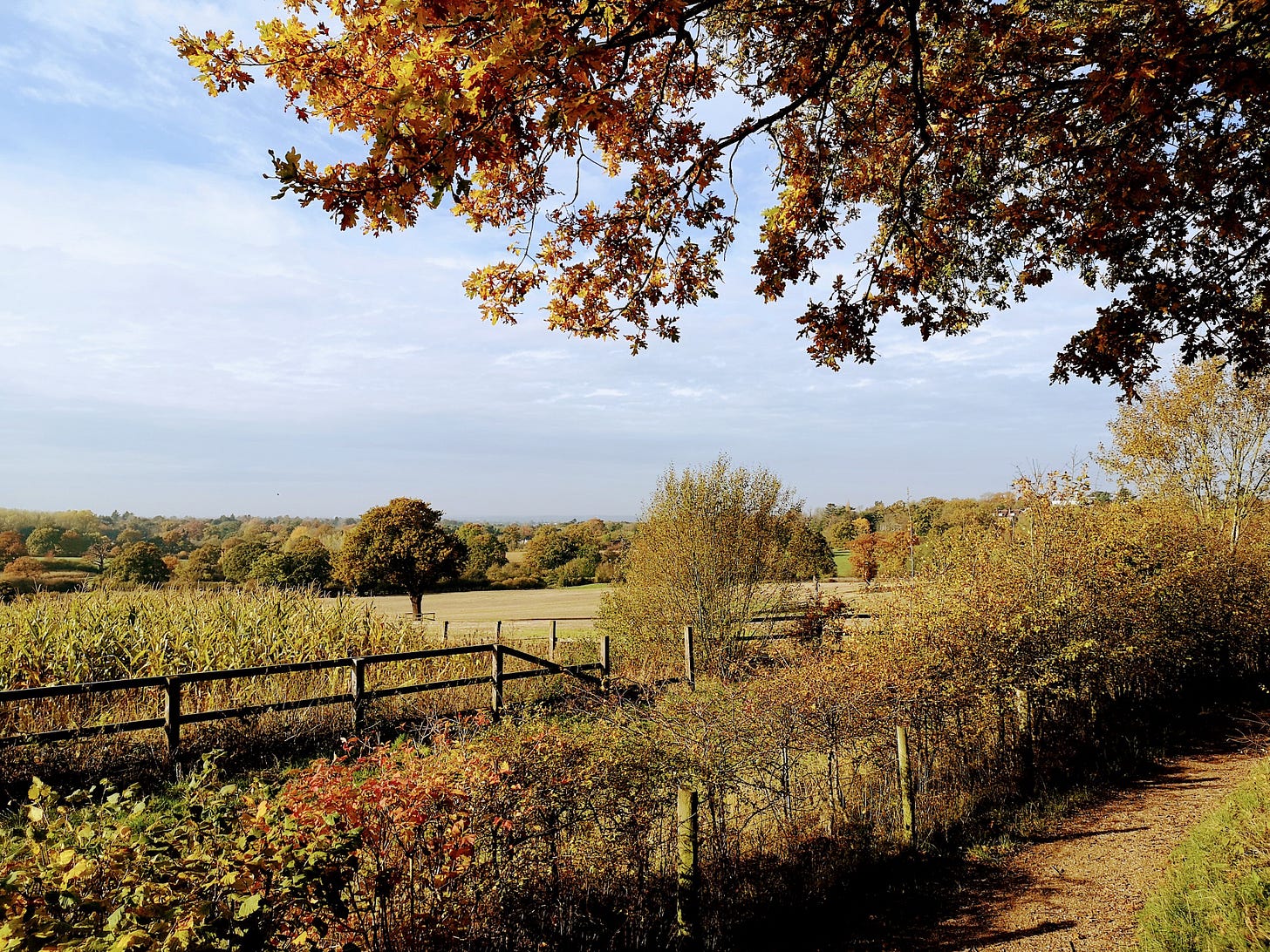 Above: One of my running routes near Radlett. I hope the weather is as good next week!
---